New technologies, business models, or social needs set the agenda for innovations. Yet, not all of them will prove to become a huge success in the market. It is therefore important to understand how the (business) environment will change in the future to develop promising innovations and solutions.
Objective and Working Methodology:
During Trend LAB, students analyze upcoming developments and future opportunities. The objective is to assess the potential of new technologies, develop new business models, ascertain new needs, and analyze the changes of industry and social structures.
Trend LAB is designed as one comprehensive project aimed at creating one Trend Report as the final comprehensive result.
This LAB is divided into two phases: The Trend Report includes an analysis of the status quo, an identification of trends and future developments as well as novel product and/or service ideas.
Case 2014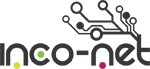 Trend LAB
startup development and entrepreneurial community in Carinthia and Northern Italy
This year's Trend LAB will look at the future of startup development and entrepreneurial community by focusing on the region of Carinthia and Northern Italy.
We will have four sub-topics that all emphasis on this geographical region including the future of
Public policies for startups
The startup community
Financing startups
Infrastructure for startups
In cooperation with

Entwicklungsagentur Kärnten 
www.madeinkaernten.at
Friul Innovatione www.friulinnovazione.it
Fondazione la Fornace www.fondazionefornace.org/en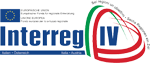 [/col]